WEBSITE DEVELOPMENT FOR SPOTLIGHT INDIA
We created Design and Developed Site
The Spotlight e-platform has been created by people who spend the better part of their day admiring, innovating and creating artistic content.
SO WE DECIDED TO CREATE IT.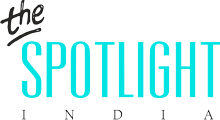 Development site for creation of estage for artist.

The output of search queries in the top 10 of Google

An increase in site traffic from search engines and contextual advertising
The first milestone was the construction of the site structure, taking into account the semantic core and analysis of competitors' sites. The terms of reference for filling into account all the necessary parameters of usability.
Attendance per month 32 008 peoples

Attendance growth is 2 145%

Increase in the number of requests 1 651%

Attendance per month 32 008 peoples

Search phrases in the top-10 is 91%